Through Donation Drives, we have partnered with our community to bring thousands of new and pre-loved items to folks who need them. We are grateful to connect with other organizations in SF doing meaningful work, and are humbled by the outpouring of generosity from folks who have donated items. Monetary contributions help us continue this important work!
Here are the Donation Drives that kept us busy in 2022:
Over 2000 diapers donated to Compass Community Center and Bayview YMCA in partnership with Help A Mother Out

Formula Drive with Shana Averbach, LMFT, PMH-C, donating cans of formula to Homeless Prenatal Project during the formula shortage

Over 1500 diapers donated to Jelani House at Homeless Prenatal Program in partnership with It's Yoga Kids and ReDyper

Over 500 Holiday Gift items donated to children of Farm Workers in the Central Valley as a collection site for the nonprofit Celebration Nation
We are proud of the partnerships we are building to inspire giving to families in need.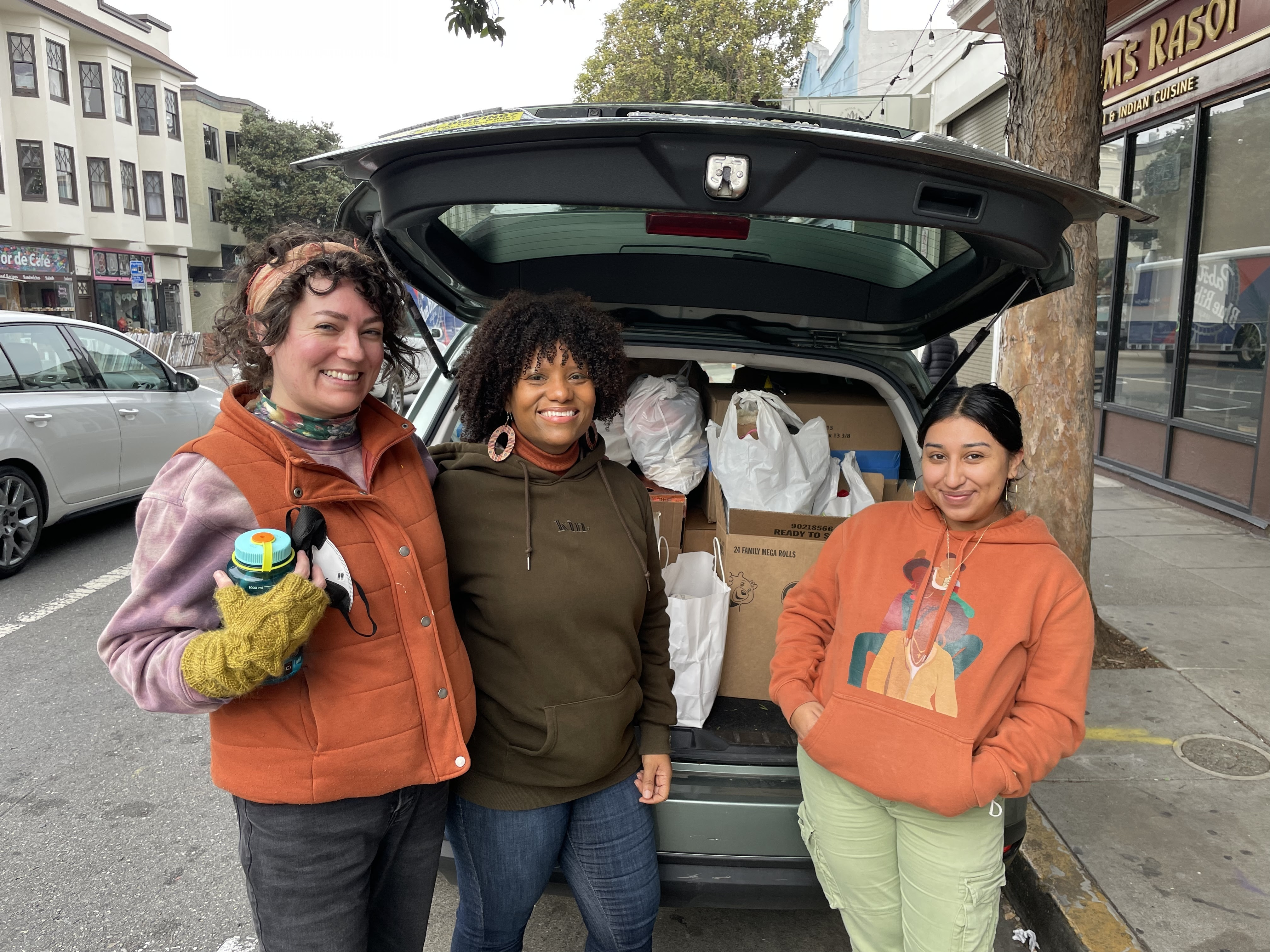 Our team loading up one of 4 deliveries of gifts for Celebration Nation to go to families of farm workers.
This is exactly how we love to embody "Families Helping Families" this season, and all year round! We can do so because of the funding that our amazing community of donors give us, and we hope that you can support us today, so we can continue to serve so many families who need us!
Photos of our Formula Drive for the Homeless Prenatal Program; our Board Member Jodi Winemiller; and a small fraction of diapers we collected. We are so grateful to our donors and volunteers!